Current Radar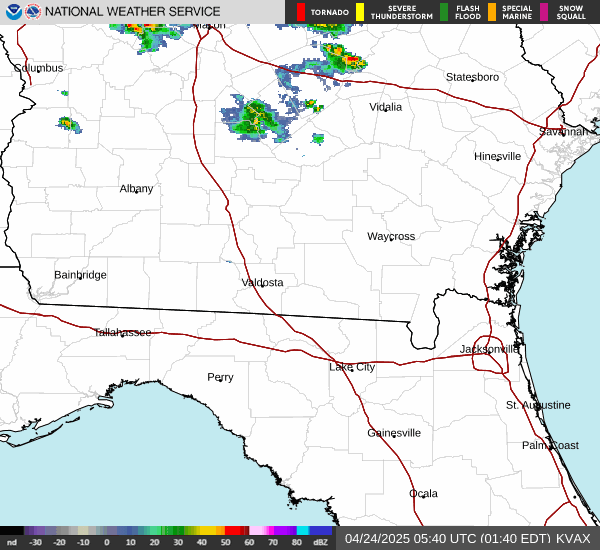 VARC Member Webcam Dues – $20/year
Non-VARC Member Webcam Dues – $30/year
About the Webcams
The webcam project was started in August 2012 to give an live aerial view of Valdosta, GA to aid with NWS/NOAA weather spotting. When we first started, we had one Ubiquiti Airview camera pointed south east. From this vantage we were able to witness Tropical Storm Isaac soon after installation. A few months later, we added two more cameras giving us a south west and north vantage. Multiple news organizations regularly use our images in their nightly broadcasts to keep residents updated on weather in the area.
Technical Information
If you would like to learn more information about the setup or have any other questions, please contact Bobby, W4VS.